Sensory Swimming Fundraiser
"After a tough day we all appreciate a hot bath, maybe with some chill music and scented candles to help us de-stress. Now imagine you have a serious medical condition, painful muscle spasms, constant aches and pains and limited movement. Sensory swim sessions are so important for children who are fighting theses burdens on a daily basis, in some cases the soothing effect of the warm water coupled with the sensory aspects of mood lighting and relaxing music can be more effective in pain management than medication.
Due to the nature of the children's medical conditions they rarely get the opportunity to take part in activities other children take for granted, sensory swimming not only acts as a health benefit but it is also inclusive, allows them to take part alongside their peers and improves their quality of life. We have witnessed first-hand the benefits, positive response and sheer enjoyment of children who have been able to access sensory swimming sessions and with your help and support we hope to be able to give our children at Sandgate the opportunity to access their very own sensory pool. Please do support this worthy cause and on behalf of all the children who will benefit, thank you!"
– Nicola Elson (parent of Connie, pictured right)
Welcome to Sandgate School - Our Ethos and Values
Welcome to the Sandgate School Website. We hope that you manage to get a flavour of who we are through viewing the amazing things that we do. The curriculum at Sandgate School is focused on individual pathways, we offer a route through school that strives towards our vision of 'Achievement For All'. To fulfil the vision we aim to develop every child's personality, abilities and talents to the full, to be the best they can be.
As Headteacher it is my responsibility to ensure that all students at Sandgate school are safe, secure and educated inclusively, I also firmly believe that it is within my brief to make sure that all children have an amazing experience and love coming to school. We have a dedicated staff team that are constantly developing and adapting to the needs of students in our catchment and beyond. We place a high value on parental involvement incorporating the families aims and ambitions into the curriculum which is developed for each child, now and into the future.
Mr Dan Hinton (Headteacher)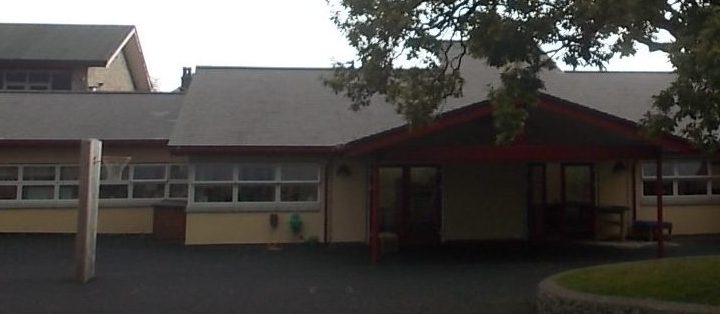 The Sandgate Campus
Sandgate is a split site school. Our Primary site is situated on Sandylands Road 5 minutes walk away from our Secondary Site at The Queen Katherine School on Appleby Rd. Many of our students work on both of the campuses not only as a means of using specialist equipment but also to aid the integration into secondary school life.
Out of hours safeguarding contacts
For
immediate

safeguarding action, please ring

999
If you have a serious concern about a child or young person when the children's services offices are closed, CLICK HERE
If you have a concern that you need to let school know about leave a message on this phone number: 07423 114 447
If necessary you will then receive a ring back during office hours.